Over the last eighteen months, we have all had plenty of time to sit, reflect and nit-pick over all aspects of our lives, from our homeware choices to our fashion picks.
It's no secret that across the nation, we have been scrolling, buying, and re-styling our homes- and there have definitely been some key trends that we have seen cropping up as our buying habits have changed. The shift in how we buy for our homes has been reflected in the design trends that have been flying past at lightning speed; from the cosy rustic feel of Cottage-core to the organised chaos of Clutter-core, we have all been trialling out different styles in our homes to see what works for us in the long run. 
Sofology
However, one that has really stuck out to us as popular in the long-run is jewel tones. Although jewel tones are nothing new, especially in homeware and interior design, it has remained extremely popular across our homes, clothes, and accessory choices. From deliciously plush velvet suits (yes, really!) to more subtle touches in nail art and eyeshadow, jewel tones are everywhere at the moment, and it looks like they are here to stay. It's what could be considered a staple trend; one that is reimagined year on year whilst remaining key throughout our spaces where we live, work, and relax. It's versatility signifies that it can mean whatever you want it to; from hints of elegance to all-out plush.
Done right, jewel tones can add elegant definition to elevate any look, whether for your outfit, make-up or home; and it can be a fun way to introduce bold tones in a brave approach that really pays off.
You may be wondering how you can introduce jewel tones into your home, but don't worry, here's our top tips for how to find the balance that works for you.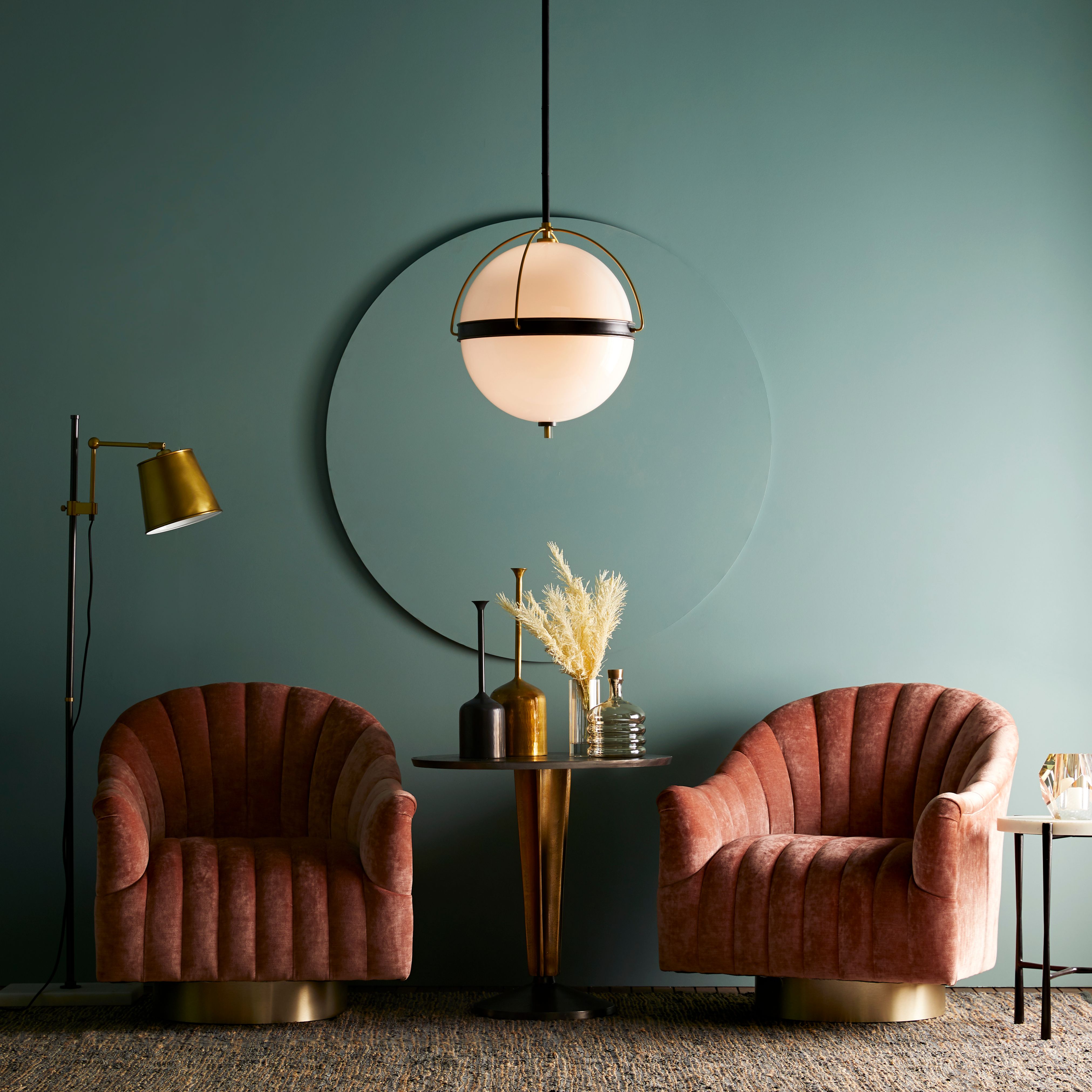 Arteriors
If you are one for maximalism, look to pair brightly coloured furniture with complementary colours across the colour wheel; for example, pairing a deep blue armchair with a bright sunshine orange sofa. This kind of colour combination can sound overwhelming, but trust us, it works. The contrast enhances the deep tones of both colours without clashing, for a truly striking and eye-grabbing room design.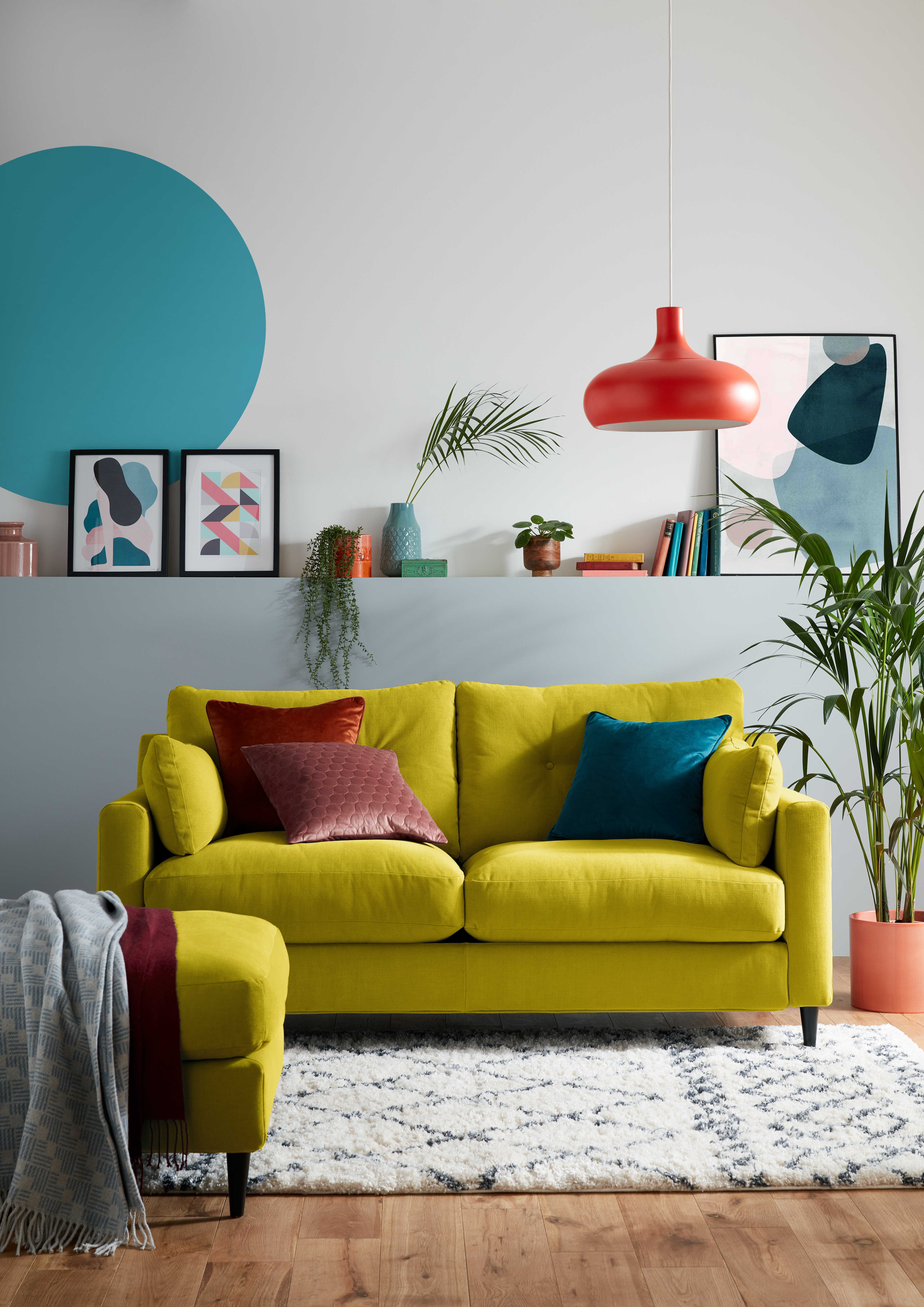 Sofology
If you're looking for a more up-town chic kind of look, then look to pair deep jewel toned furniture with brass and metallic finishes to let the colour do the talking. When complemented with the pared back yet sophisticated look of an industrial style loft, jewel tones can really bring out the character and personality of the space, making it feel individualistic and unique to you. It's a fantastic approach for those wanting to dip their toe into the trend, and a great place to start.
Sofa.com
So, if there's anything that this blog post has highlighted, it's that jewel tones offer a wonderfully versatile palette for the home and can be styled in a way to suit anyone's taste in any home. The timeless feel of jewel tones has been redefined with a new edge, and whilst there are a wide range of ways that the look can be introduced into our homes, it will always add an elegant definition to a space.
Cosy Coco